Are you our next sales agent?
HappyBooking is a Swedish startup helping small hotels and hostels increase their profit with an easy to use SaaS solution and extensive insight into the market.
Apply today! We will provide training and help to get you started!
Choose your own working hours

Sell by visiting hotels and hostels close to you or by phone from your home

We will provide free training and support for you

We require that you speak English

We require that your first language is Italian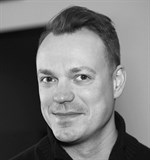 Applications and any questions may be sent to our CEO, Thomas Andersson
thomas@happybooking.se

Deadline: The position will remain open until filled
---
Interested in what we do and want to know more? Enter your email adress below and we will be in touch!