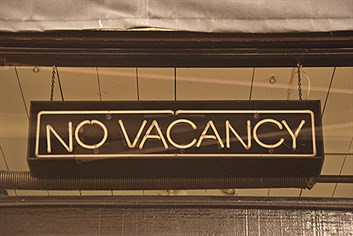 As a continuation on the blog that described how to increase bookings by optimizing your homepage, we will now give you tips on how to offer your clients incentives to book on your own channel. Remember that the high profit margin will come from controlling your own bookings.
So, how do you offer your clients a carrot to book on your website? We have a few suggestions below.
Best price from website
It is crucial that the guest can book on your website with the lowest rates. If the price is better on OTAs the guest will definitely book there. A way to prove low website prices could be with a "Best Rate Guarantee" text on the site. Just make sure that you can live up to that promise, both for the reputation but also to increase number of direct bookings.
Campaign codes
Facebook fans and Twitter followers could be rewarded with a campaign code with a discount. It is also a way to be seen and remind the customers that you are still in the business and waiting for them to book.
Loyalty programs
A way to show appreciation is to offer a loyalty program and reward frequent staying guests that booked on your booking channels. The reward can be relatively small as long as it is useful for the guest. Examples could be late check-out, a drink-coupon or a room upgrade.
Spread the word of direct booking rewards
One thing we really like is to mark every booking that is made from your direct channels and thank the guests that booked on your channel  by giving them a small gift. An example could be a few pieces of chocolate. If you´re lucky the guest might take a photo of the gift and show it to others on Facebook or another social media and describe why they got it. 
Easy to book
When the guest is ready to book a room at your hotel it must be very easy for them to actually perform the booking. Many hotels/hostels have complicated booking systems today but the customer does not have the patience to go through a complicated booking process. It should be easy to select a date and to see if there are rooms available and, of course, to reserve. Do not forget that it is easy on the OTAs and the last thing you want is a guest that abandons the plan to book on your homepage when trying due to a complicated booking process. One of the worst way to handle the bookings is to link them directly to Booking.com. We have seen it before, and we will unfortunately see it again.
Whatever the system you are using, please make sure it is easy for the guests to use. Otherwise, it will cost you money.



---
Interested in what we do and want to know more? Enter your email adress below and we will be in touch!