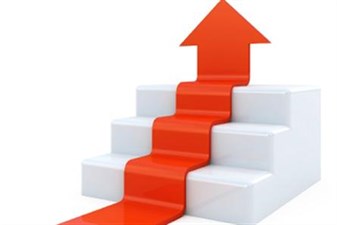 In order to take advantage of your website and take direct bookings there are several things to consider. Every small detail counts and we highly recommend to optimize these five steps that we will go through below. It will take some time, but the reward could be bigger than you expect it to be!
Bookings on your channel
This is what it all comes down to, increasing bookings on your channel. Is that doable? They "all" go to Booking.com, right?

Studies show that guests do not mind to book a room directly on your site if the homepage is very good. Price is one of the main reasons when looking at a specific hotel, but did you know that showing pictures of the hotel is also a major factor when deciding to book or not? Show good pictures of the room, bathroom but also on the view, pool, gym and surroundings. If the guest cannot find pictures on your website, there is an imminent risk that the guest might be looking elsewhere and end up on booking another hotel, or yours, but on an OTA.  If you have a nice video clip of the hotel, it could definitely be used to describe the facility.
Searching for information
The guest that are looking on your website is looking for all types of information. Of course, they could just call and ask you and ask specific questions but that is not always the case nowadays. They could very well just scroll over to the next available hotel if they do not find what they are looking for on your page. So make sure to have all the information that the guest might be looking for directly on your homepage. Example of that could be parking, smoking, gym, pool and the types of beds etcetera.
Keep the words simple
Word usage is an easy way to reduce the barrier to actually decide to book. For an example, "Free cancellation" is a way not to complicate things instead of "Full refund if cancellation is made within the agreed time, after that date we cannot offer any refunds". It is better to just keep it simple and then explain what the free cancelation means.
Share news
Make sure to inform all visitors on the website with news such as "organic breakfast options", "new and bigger gym" or whatever's worth describing. It shows that you care about the facility and guests and that you are making an effort keeping everything in good condition.
Bookings from cell phones are increasing
People are using their cell phones more and more and 36 % of all travelers were searching for hotels from their phones 2014. We can, with a great amount of certainty, say that the numbers will increase quickly the next few years. This is of great significance for you as a hotel operator because it's important that the booking system on the website is easy to use when searching for and booking a room. If the site or the booking system is not mobile-friendly there is a risk that the customer will not go through with the booking.

If you have some questions, feedback or tips on this topic, send us an email at support@happybooking.se. All comments are very much appreciated. 

---
Interested in what we do and want to know more? Enter your email adress below and we will be in touch!