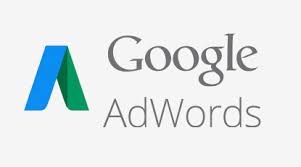 Google AdWords is potentially a very powerful marketing tool for hotel and hostel business. For a reasonable amount of money, it is possible to be seen in Google when a customer searches for an accommodation in the city you operate in. We are currently helping a few hotels and hostels with their search marketing at google. A search could be "cheap hostel in Luleå" and if you are offering a hostel in Luleå we will make sure you are in the top three positions for a low cost with our Google Ad-words certified online marketing specialist.
The certification basically means that Google feel confident that our employee Joel is good enough to sell the AdWords services.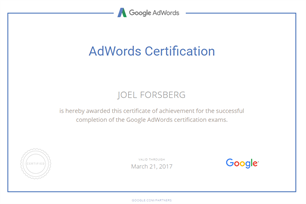 The hostel "CitySleep" in Luleå (which we from HappyBooking is helping) is getting multiple bookings from Google AdWords every week. This means that they do not have to pay commission from the OTAs, which they most likely would have ended up from, if they had found Citysleeps hostel at all from there. We will show an example of how it looks when searching for "hostel lulea" on google.co.uk from the UK. As you can see, the ad from citysleep is in the top, which means that it is very likely that the person will end up on Citysleeps website.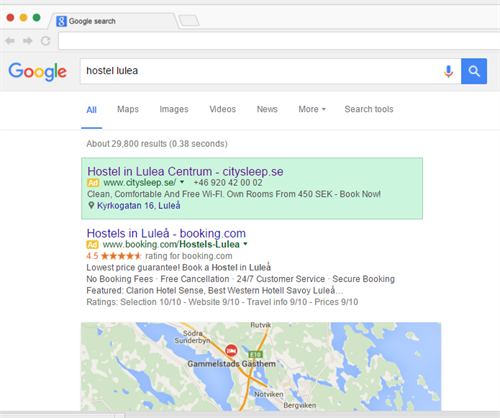 The great part is that the better the ad is (rated by Google), the lower the cost-per-click will be. One additional benefit is that the customer booked from your website, or called you to book, is that they are likely to return directly to your site next time.

We can help you set-up effective ads that will have a great quality score, which will make the cost-per-click low. This will:
1) Increase the bookings 
2) Control of your brand
3) Learn the customer to book directly on your site
4) Decrease the dependence of the OTAs (You will never know how they change their price model)

This will all boil down to increased profits!
Send us an email to support@happybooking.se so we can discuss the details what fits your accommodation and how we can help your business to grow.
---
Interested in what we do and want to know more? Enter your email adress below and we will be in touch!