More guest feedback. More bookings.
With more reviews, feedback and just one place to manage it all, you will not only get more visibility online, you will also save time.
A review online is good for both you and the guest searching for a place to stay. Decisions are often made based on the feedback from other guests.
So let Customer Alliance help you generate better guest feedback while generating more online bookings. 
Showcase
Enhance visibility, increase clicks, integrate reviews into your website and distribute them to your industry's leading portals including Google, TripAdvisor, Facebook and HolidayCheck.
Widget
Display your reviews with pride directly and generate trust with visitors to your website. Using the Customer Alliance widget, you can display an overview of the ratings on your Certificate to all website visitors and capture more direct reservations.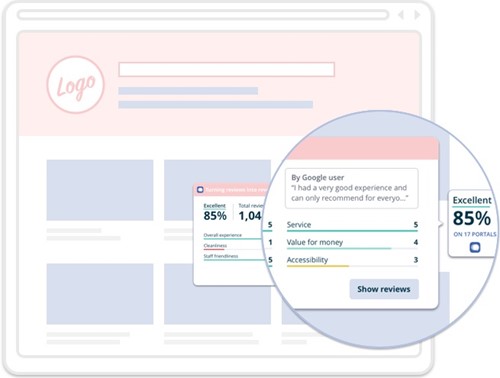 Collect More reviews, more insights
Collect feedback at all stages of the customer journey via email, SMS or tablet using customizable questionnaires in 20+ languages.
Custom questionnaire
Fully customize your questionnaires to fit the branding of your business. Ask the questions which matter to you to gain the insights needed to improve your business.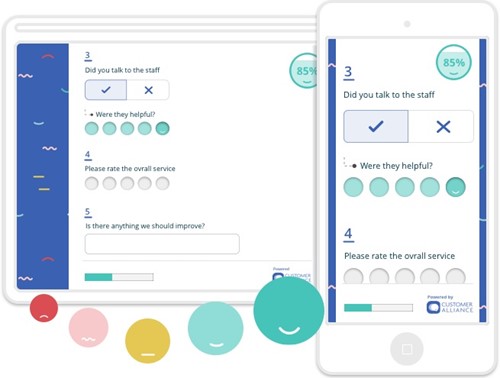 Analyze
Analyze all reviews in one solution, whether an independent or chain of businesses. Understand your customers and competitors through advanced and intuitive review analysis.
Portal Statistics
Analyse the reviews submitted by guests on all major online review sites. Understand which portals are most important for your business and what your current rating is on these sites.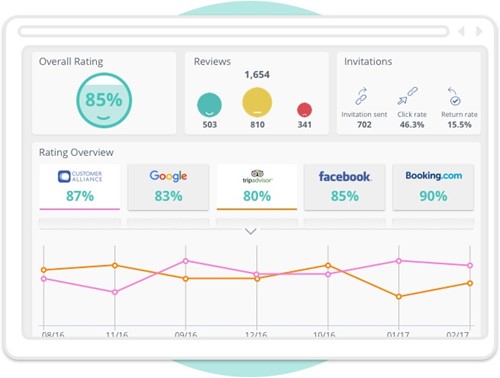 Read more at https://www.customer-alliance.com/en/hotels/ or contact us at support@happybooking.se to get more information.